Meet Anthony & Margaret
Anthony and Margaret Sowemimo are both ordained ministers of the gospel. They both attended the Apostolic School of Ministry in Atlanta to better equip them for ministry and have both had opportunities to serve in different areas of the ministry. In 1992 the Lord gave the vision of a ministry that will reach out to the Broken Hearted as well as those held captive by the enemy. In September of 1999, the Lord instructed them to start the ministry and by October 1, Chosen Remnant Ministries was born.
Chosen Remnant held their first meeting on October 1, 1999 at the Ron Anderson Community Center, Powder Springs, Georgia. The ministry has since moved to the Hilton/Marietta Conference center, where its quarterly meetings are held.
Their passion is to see people walk in their God ordained destiny; bringing hope where there seems none. By much miraculous manifestations in their ministry, they are fully persuaded there is nothing too hard for God to do!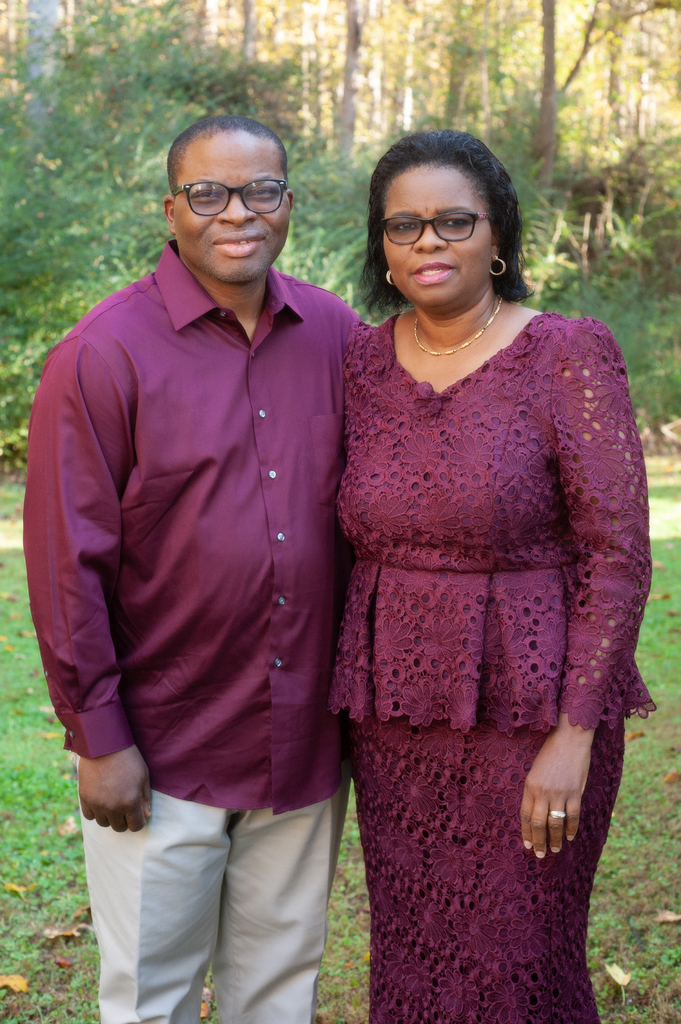 A Word From Anthony & Margaret
We face many challenges in ministry, but God has used them to show His faithfulness in our lives. God is always ready to fulfill His word, and as we walk in obedience to His word, we will be fruitful.
The Two key scriptures of the ministry are Joel 2:32 and Isaiah 61:3. Chosen Remnant is about the Remnant whom God has chosen but due to hurt, disappointment or inability to understand the voice of the Lord, they are not walking in their destiny.
The ministry has through the prophetic, ministered to a lot of people facing one or two of those challenges. We have seen the hand of God move in their lives to bring restoration.
"And it shall come to pass, that whosoever will call upon the name of the Lord shall be delivered: for in mount Zion and in Jerusalem, shall be deliverance as the Lord hath said, and in the remnant in whom the Lord shall call"
Joel 2:32
"To appoint unto those that mourn in Zion, to give unto them beauty for ashes, the oil of joy for mourning, the garment of praise for the spirit of heaviness: that they might become trees of righteousness, the planting of the LORD that he might be glorified"
Isaiah 61:3
Our desire is to be used of God and with more zeal for Jesus, impact the lives of people we meet or connect with. WE BELIEVE there is no situation so terrible that God cannot change.